After viewing the book trailer, share where will you journey through the magic of your imagination!
Now, take a journey using the book by Aaron Becker entitled Journey and see if you can put words to the pictures he created to tell the story.
Now, Start Scribbling!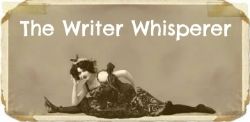 Happy Writing!
The Writer Whisperer
Believe In Truth, Beauty, Freedom, Love, and the Power of the Written Word!