1. After looking closely at the image above (or at the full-size image), think about these three questions:
What's going on in this picture?
What do you see that makes you say that?
What more can you find?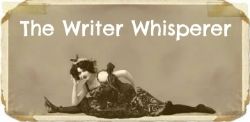 Happy Writing!
The Writer Whisperer
Believe In Truth, Beauty, Freedom, Love, and the Power of the Written Word!