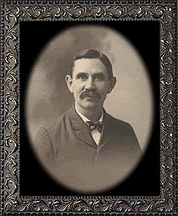 Writing Prompt: Listen to Christopher Walken reading Edgar Allan Poe's "The Raven."
Now, see if you can create a repeating line which you would then use in your own poem or short story to create the same type of SPOOKY, CHILLING effect that Poe has created in his poem, "The Raven."
Image Credit: The Library of Congress
Other Raven Interpretations:
"The Raven: Lou Reed's Adaptation of Edgar Allan Poe, Illustrated by Italian Artist Lorenzo Mattotti" by Maria Popova: Click Here
A graphic novel "meant to be heard in the mind."
Now, Start Scribbling!
Have a Spooky Writing Day!

The Writing Whisperer
Believe In Truth, Beauty, Freedom, Love, and the Power of the Written Word!